Protecting your Teak furniture over the Winter
by The Chic Teak Team / 13.11.23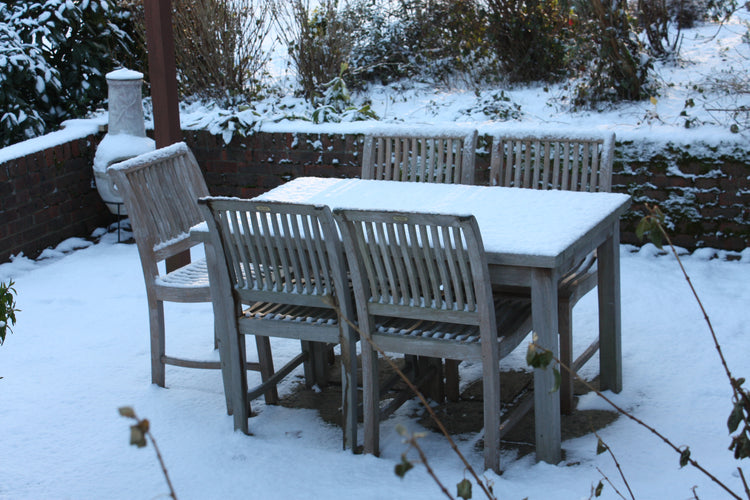 You're more than likely going to have some pieces of outdoor furniture in your garden that have been well-enjoyed over the summer and our recently mild Autumn.
If you have used the Autumn to clean down the furniture, you are now possibly wondering about protecting/storing or covering of it. The Teak is able to withstand all seasons and winter is no exception. We recommend to allow the furniture to be able to continue its progress in your garden of its beautiful silvery patina.
If you have given your furniture a season clean with a good soft to firm brush and a gentle clean with some warm soapy water then it really does not require much else from now until you use again.
Your beautifully crafted furniture despite being durable enough to withstand winter conditions, do not like to be down poured on with rain so we do suggest to simply ensure it is not sat somewhere where rainwater collects and forms pools as this will cause the teak to deteriorate.
If you prefer to store or cover your furniture, we suggest that if you do then to ensure the furniture is clean and dry prior to covering. Covering is only recommended during the coldest months and you will need to periodically remove the cover to release any condensation that may get trapped.
Putting in place these simple measures to prepare your furniture for winter means you'll have a head start when Spring comes back around!